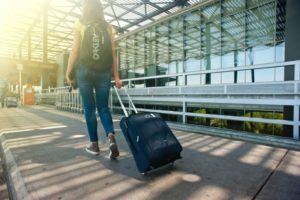 I traveled to 11 different places last year; I think it's safe to say I have really learned how to pack smart and how to pack effectively when traveling to different places. Here are some tips and tricks for you to learn how to pack smart and effective.
Bag in a Bag
When I travel places, I am the type of person who likes to buy things and I want to buy the souvenirs and the chocolates like everybody else. But you definitely don't want to just leave room in your suitcase for what you may or may not buy. So what I recommend is a bag packing a bag, this bag in the bag should be made of a thin material. So it's easily collapsible and doesn't take up much room. You can put it in the lining of your suitcase and zip it up and if you buy stuff you weren't planning on or it's bigger than you thought you have an extra bag you can use.
Packing Cubes
Packing cubes have been a game-changer for me. I've heard people talk about packing cubes for a long time but I felt it was unnecessary and I don't need it. Last year when I traveled to Estonia and Sweden, I used some for the first time and I could pack two weeks' worth of clothing in a carry-on sized suitcase and it's because of the packing cubes.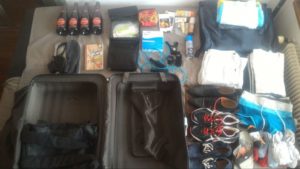 Rolling
Another classic mistake most travelers do is folding their clothes. Folding takes up so much room in your suitcase and increases all your clothes. The best thing you can do is roll your clothes and put them in the packing cubes.
Dirty Clothes Bag
In order to keep things organized, clean, and smelling nice I recommend a dirty clothes bag and this doesn't have to be a huge bag. That way when you are at your destination you have a spot to put your dirty underwear, your dirty socks, your muddy shoes, or whatever it is that you use, and it got really dirty. You just take the dirty clothes and put it in the dirty clothes bag so that way everything separated.
Color Coordinating
Color coordinating is the key factor in packing light and this is most important with shoes and coats. If you are going somewhere and you don't have a lot of room in your bag, then you need to prioritize by color coordinating your outfits together. I tend to stick around colors like brown, black, white, and gray – all four of those colors tend to go well together. Obviously, you create your own color scheme if you are not as boring as I am.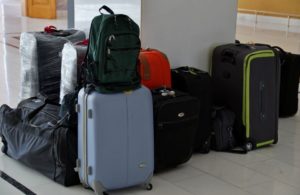 Stuff Shoes
If you are running out of room in your suitcase and you have these little things that are taking up room like socks, underwear, jewelry – you can put them in your shoes. There's a bunch of room in each pair of shoes that is not being used. I recommend that you use it with anything you have lying around your suitcase.